Wildlife on the Brink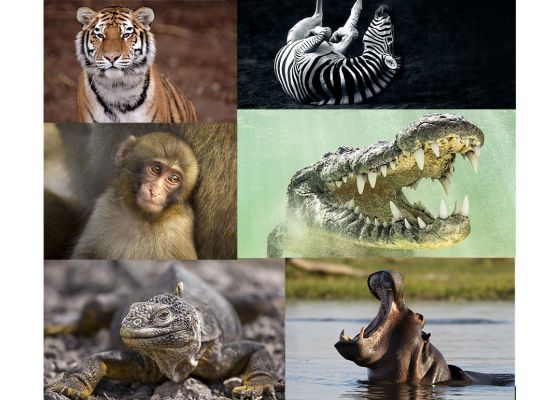 A Glimpse of Endangered Majesty: Photos of Wildlife on the Brink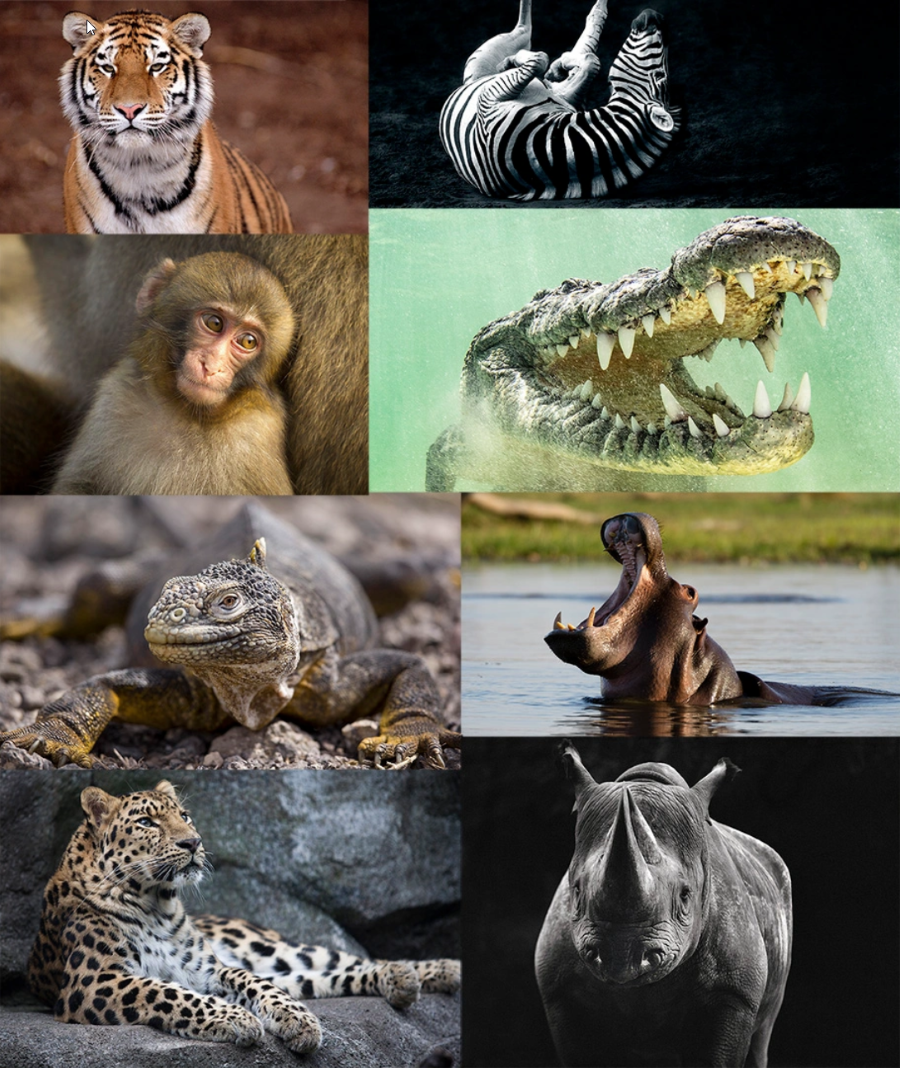 Photo credit: James Gritz, Demurez, Jeff Warner, Image Source, Kevin Spreekmeester, Image Source, Nick Otto, James Gritz
In the vast tapestry of nature, some species stand out for their sheer majesty and beauty. Unfortunately, many of these awe-inspiring creatures find themselves on the brink of extinction, threatened by various human-induced factors. Today, we delve into the intriguing world of endangered animals, shedding light on the Siberian Tiger, Black Rhinoceros, Male Puma, Hippopotamus, Japanese Macaque Monkey, American Saltwater Crocodile, and Iguana. Through breathtaking photos, we hope to raise awareness about the urgent need for their protection and conservation.
1. Siberian Tiger:
The Siberian Tiger, also known as the Amur Tiger, is the largest of all tiger species. These magnificent creatures are native to the Russian Far East, including parts of China and North Korea. Sadly, their population has dwindled drastically due to habitat loss, illegal hunting, and poaching for their valuable fur and body parts. The captivating photo of a Siberian Tiger reminds us of the urgent need to protect these iconic predators and preserve their dwindling populations.
2. Black Rhinoceros:
Once widespread across Africa, the Black Rhinoceros is now critically endangered, with a population estimated to be around 5,500 individuals. Poaching for its horn, used in traditional medicine and believed to possess mythical properties, has driven these majestic creatures to the edge of extinction. Conservation efforts, including anti-poaching initiatives and habitat protection, are crucial to ensuring the survival of this magnificent species.
3. Male Puma:
The Puma, also known as the Mountain Lion or Cougar, roams across the Americas, from the Canadian Yukon to the southern Andes. Habitat fragmentation, human-wildlife conflict, and illegal hunting have caused a decline in Puma populations. Protecting their habitats and implementing conservation strategies that promote coexistence between humans and Pumas is vital for their long-term survival.
4. Hippopotamus:
The Hippopotamus, one of Africa's most iconic and formidable mammals, is known for its imposing size and aquatic lifestyle. Despite its robust appearance, the Hippopotamus faces multiple threats, including habitat loss, poaching, and human encroachment. Preserving wetland habitats and curbing illegal hunting are essential for safeguarding these gentle giants.
5. Japanese Macaque Monkey:
The Japanese Macaque, also referred to as the Snow Monkey, inhabits the snow-covered regions of Japan. These primates are famous for their adaptability to cold climates and their habit of immersing themselves in hot springs during winter. Climate change, deforestation, and disturbance of their natural habitats pose significant risks to their survival.
6. American Saltwater Crocodile:
The American Saltwater Crocodile, a formidable predator and one of the largest reptiles in the world, resides in the coastal regions of the Americas. Despite being a resilient species, habitat destruction, pollution, and illegal hunting have pushed these reptiles to the brink of extinction.
7. Iguana:
The Iguana, a group of reptiles comprising numerous species, captivates with its vibrant colors and unique appearance. Found in diverse habitats, from tropical rainforests to arid deserts, iguanas face threats such as habitat loss, illegal trade, and climate change. Preserving their habitats, combating the illegal pet trade, and raising awareness about their ecological importance are crucial for the long-term survival of these remarkable reptiles.
In conclusion the above photos of the Siberian Tiger, Black Rhinoceros, Male Puma, Hippopotamus, Japanese Macaque Monkey, American Saltwater Crocodile, and Iguana offer a glimpse into the enchanting world of endangered wildlife. These images remind us of the urgent need to protect and conserve these remarkable species. By understanding the challenges they face and taking decisive action, we can ensure that future generations will continue to marvel at the beauty and diversity of our planet's wildlife. Together, we can make a difference and secure a brighter future for these majestic creatures.
Photo credit: James Gritz, Demurez, Jeff Warner, Image Source, Kevin Spreekmeester, Image Source, Nick Otto, James Gritz